I found those skis last year when I was looking to get my hands on a pair of X-Trace bindings but I forgot about them. They are made in Finland. But now that they're available here in Canada, I might put them on my list... 360$ CAD, which is about 260$ USD (ski only)...
1780g a pair... Skins instead of fish scales... A Hok and a Kom blended together...
And the letters "XCD" written on the skis...

OAC XCD 160, CROSS COUNTRY - DOWNHILL
The very first ski of OAC skin based ski collection is derived from one of our own favorite backcountry touring ski. The way we see it, such a ski needs to be easy, light and agile when you face your backcountry challenges.
XCD works on all terrains. It is smooth while skiing on a flat terrain also with heavy loads in the sledge. Due to its construction, XCD is easy to ski downhill even in the forest. Even though it is a short and rather thin BC ski, the tip will float in powder, still giving you good support on hard packed snow. We have designed the skin area as small as possible, still giving the needed grip for diagonal skiing. This skin solution beats the original kick-wax skis on all conditions.
XCD works well, not only with touring enthusiasts and explorers, but with kite skiers, winter fishermen and Sunday skiers in the local parks. XCD suits well all family members, as one length covers all user weights (adults).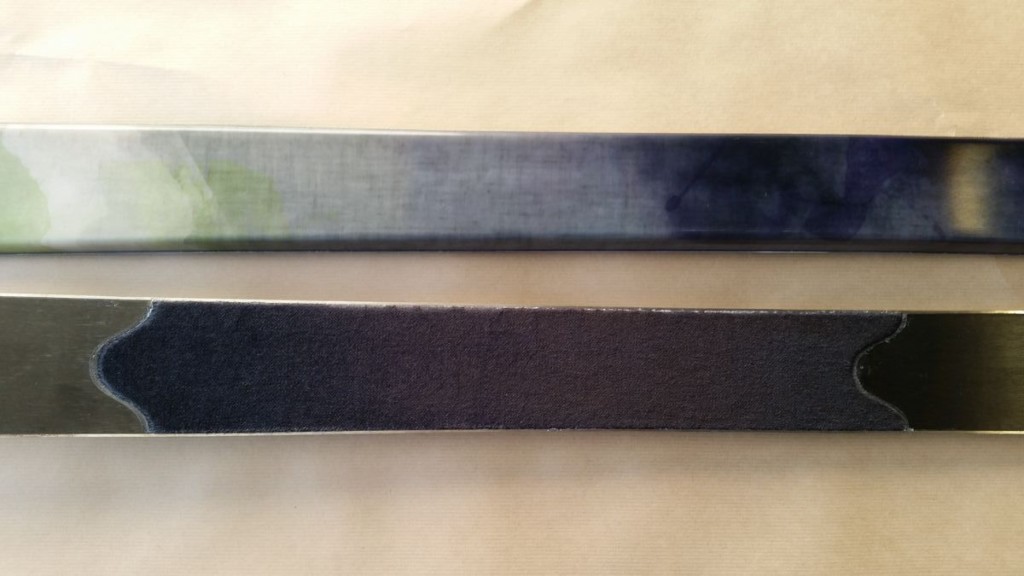 LENGTH 160CM
WIDTH 85-72-80MM
WEIGHT 890G W/O BINDING
-OAC BRAID BOX CONSTRUCTION
-COMPRESSION RESISTANT ELASTIC FOAM CORE
-SINTRED 2500 BASE
-INTEGRATED HIGH QUALITY MOHAIR MIX SKIN
-ALU/ GF REINFORCEMENT AT BINDING AREA
-STEEL EDGES
-MADE IN FINLAND BY OAC TECH
[video]
[/video]